Contact
Erik Lotichius
Oude Postbaan 120
B-3530 Helchteren
tel/fax 0032 / 11 / 60 22 63
Colofon:
Texts and content: Erik and Hantzen Lotichius, Sipke Hoekstra (GE#sharp artists events)
Lay-out: Joost van Daalen, www.joostvandaalen.nl
Website: Sandra Both, HeartCoded
Translations: Michelle Mallinger, www.michellemallinger.com
Partners:
Stichting Vocale Muziek Den Haag, www.vocalemuziek.com
Brilliant Classics, www.brilliantclassics.com
DMP Publishers, www.dmp.be
GE#sharp artists events, www.ge-sharp.eu
Michelle Mallinger, mezzosopraan, www.michellemallinger.com
Stichting Eigenwijs, www.eigenwijs.nu
Stichting Vocale Muziek Den Haag, www.vocalemuziek.com
Compact Discs:
Order your Brilliant Classics release with works by Erik Lotichius email hidden; JavaScript is required.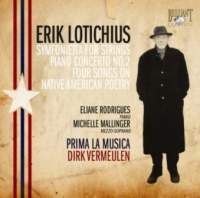 _______
Vocal Works, a double CD, issued by Q-disc. You can order it email hidden; JavaScript is required.
CD 1: Songs, French chansons, ditties for mezzo-soprano, piano and alt saxophone. Mezzo-soprano: Hantzen Houwert, piano: Erik Lotichius, saxophone: Benny Laureyn Recorded by studio Crescendo in Genk.
CD 2: Hymns and French chansons for mezzo-soprano and piano. Mezzo-soprano: Caren van Oijen, piano: Alessandro Misciasci. Recorded by Bloomline Coryphee (producer/director Leo de Klerk), in s'Gravendeel.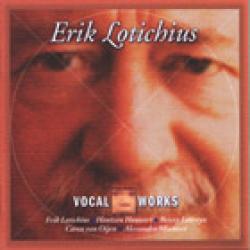 _______
Chamber Music, CD, issued by Q-disc. You can order it email hidden; JavaScript is required.
Rebotko, for two flutes and piano. Flute: Inez Lotichius and Pauline Lotichius, pfte: Lilian Lotichius String quartets 1 and 7. Zephyr Quartet. Four pieces from Anaitalrax. Piano: Ralph van Raat.